Weddings...
When choosing a menu think about what you like to eat – it is your wedding day after all! With a huge variety of styles from traditional, formal dining to informal, rustic feasts together we can create the ideal menu for your day. We take all aspects into consideration, including the feel and theme you're envisaging along with the style of your venue to ensure everything compliments each other perfectly. We are happy to be guided by you or can advise based on our experience. We are also happy to create bespoke dishes for you, so if you have something in mind that you can't see on our brochure just let us know and we will do our best to bring your vision to life!
Oh and don't forget the evening guests, we have plenty of delicious evening food options from warm local Pasties to exciting and authentic Street Food Stalls. These options will be sure to soak up some of that celebratory fizz and keep your guests dancing all night long.
We can hire all crockery, cutlery, glassware and table linen for your day, and we are happy to source any drinks you may need us to. Alternatively we can offer a 'drinks service' at an additional cost, whereby we serve the drinks that you provide throughout your event.
Please note, we cater a minimum of two courses for a wedding breakfast.
Where do we begin?
First of all it is important to think about how the food will fit into your day. Do you want guests to sit at tables and have food served to them, or would you prefer a more informal setting with guests collecting food from different stations?
Our brochure is designed to cover a whole variety of dining styles, rest assured all the styles have been tried and tested. We have many years experience in wedding catering and we can advise you how to best to use our menus to fit your day.
The sample menus you see on this website are just a selection of what we can offer, so do get in touch for our full brochure.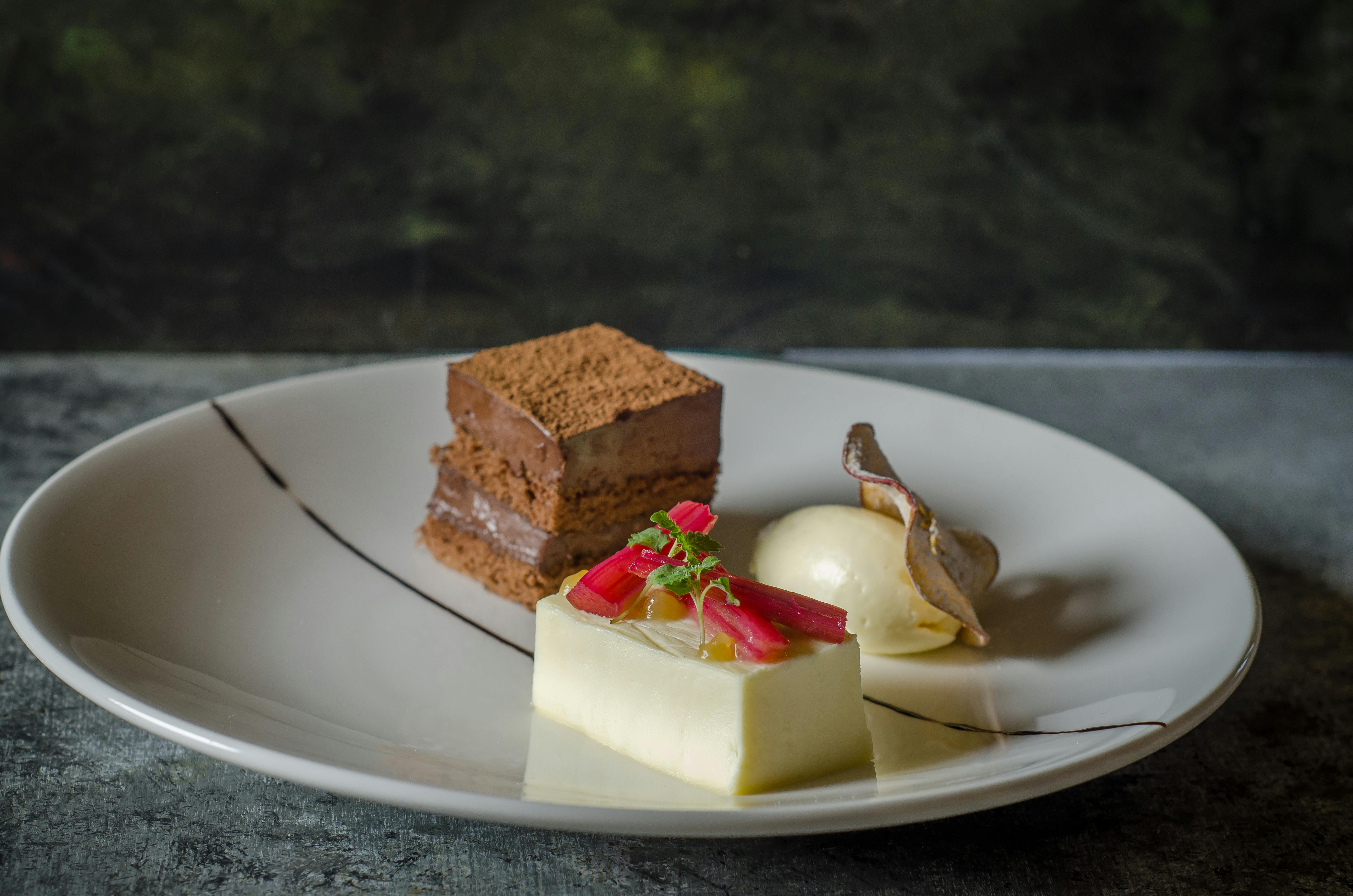 Formal Dining…
When we think of formal dining we think of canapes followed by a three or four course sit down waitress served menu, followed by evening food such as Grazing Boards or Hungry Hog Baps. A lot of our clients are still drawn to having a formal, plated menu - so we have dedicated a large section of our brochure to this style of dining.
We have starters, main courses and desserts all categorised into meat, poultry, fish and vegetarian dishes for ease. Each style of dining has a starting price (based on a minimum of two courses for a wedding breakfast) with the option to add on special dishes and courses (such as an Amuse Bouche or Sorbet) with the inclusion of a surcharge. Please ask when enquiring to see our bespoke list of Amuse Bouche, Bite Size Temptation and Sorbet options. To get a bespoke quotation, please choose dishes that you'd like to use in a menu and we will then price for your exact requirements.
Offering a 'choice menu' to your guests...
Formal dining offers two options, option one is a set menu where all guests have the same dish for starter, main course and dessert (and where required we will cater for vegetarians and special dietary requirements such as Vegan/Gluten Free etc.). Option two is what we call a 'choice menu', whereby you choose three different dishes to be available for each course (unless you opt for a trio of desserts, in which case this would be the option that all of your guests have). Guests then have to pre-select their dishes from your options (one of your starter and main course options should be vegetarian). Once guests have selected all their options you then need to detail on their name cards at the table which choice they are having so we can serve everyone correctly and efficiently. A choice menu carries a £3.50 + vat per person surcharge, and this surcharge is in place to cover the additional costs associated with offering a wider variety of food to your guests on the day.
Informal Dining...
Informal dining covers a huge range of styles. Our Rustic Table banquet feast menu is designed to wow your guests, but still offer an opportunity for you to design a seating plan and have guests sat at tables. The Rustic Table menu can also be served from a buffet station where we call guests table by table to come up and collect their food. To have the Rustic Table served from a buffet allows you a little extra in terms of dish choices compared to having it served banquet style (this is due to limited space on dining tables). Either way, this style of dining offers a wide variety of options and flavours for your guests, and it also allows them the freedom to choose how much they would like to eat!
Another popular Sharing Feast option is the Posh BBQ, which we recommend is served 'buffet style' straight from the BBQ to add some sizzling theatre to the dining experience! We can then serve your accompanying side salads either from a neighbouring station or to the centre of dining tables, this is up to you. This also applies to the Whole Hog Sharing Feast, which we cook and serve straight from the spit - delicious!
If you're after a 'country picnic' style of dining, the Afternoon Tea or High Tea is perfect for you. This can be served to the dining tables, from a buffet station or could even be circulated like canapes.
The Butcher's Block 'carving at the table' and Sharing Pot menus are served to the centre each table for guests then help themselves. These styles are great ice breakers and add a real 'family-style', sharing feel to your day.
Small Bowl Food allows for your guests to eat whilst standing. This is a really good option for birthday parties, anniversaries etc. and is a really fun way to feed your guests whilst they chat and mingle, offering several different options to keep everyone happy!
Finally, we come to our exciting and authentic Street Food Stalls. If you're having a super relaxed, festival themed day then these are perfect for you. In lieu of a wedding breakfast, we provide a minimum of three stalls, which allows three items per guest. With savoury and sweet stall options there is plenty of choice for you to offer your guests. We set up each stall bespoke to your venue, generally using trestle tables covered with hessian, wooden crates and potted herbs to create an authentic feel. Street Food is served in high quality cardboard boxes or on Bamboo plates with wooden cutlery. For the budget conscious, this helps to keep equipment hire costs down, as you won't need to hire in plates and cutlery. We have recently renovated a horse box which can be set up outside your venue to act as one of your 'stalls' (please check the horse box is available on your date with your event coordinator).
All the informal menus can be mixed with the more formal, plated dining. For instance - you could have a Rustic Table main course followed by an individually plated dessert. Or you could have a Mezze sharing starter followed by formal plated main course - the choice is yours! We categorise and price your menu style based on the main course that you opt for.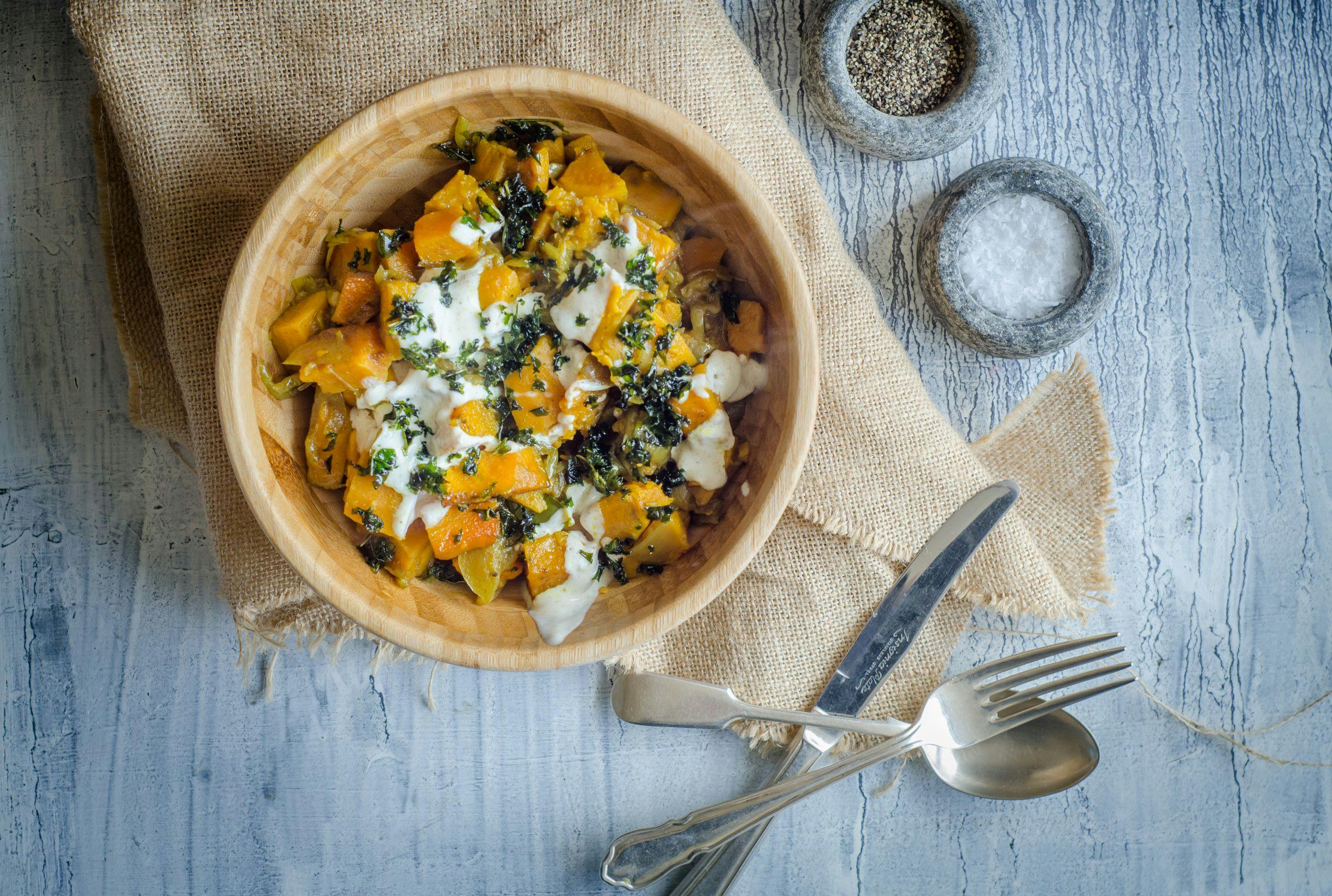 More Food!
It isn't just about the wedding breakfast! Champagne and sunshine can make guests peckish so we offer a whole range of post-ceremony canapes to help keep rumbling tums at bay. Want something a bit different? What about our mini cones of Fish and Chips or Halloumi and Chips to tide guests over?
Need to keep the energy levels up for the evening dancing and celebrations? We can provide Charcuterie boards, Cheese boards, bacon baps, pie and mash, mini sliders, posh hot dogs.... the list really is this long and tasty!!!
Staying in a country house and don't want to cook for your guests the night before or do you need breakfast or brunch the following morning? We offer a solution for all these scenarios, from Chilli and Rice sharing pots to Full English and Continental breakfast options. We can even leave you with our 'drop off' breakfast hampers to treat your guests the morning after and ease those hangovers... just let us know what you need and we will price accordingly.