Canapes, Parties and Private Dining
Entertain your guests to the highest standard, and treat them to pure yumminess at your special event. With offerings from delicious canapes to impressive barbecues, fabulous feast buffets and small bowl food, we have many options and menus to suit the ultimate party or event!
Canapes, Small Bowls and Cocktails...
Perfect for any party, we have a huge range of delicious hot and cold canapes on our brochure. Have these served alongside cold, sparkling champagne cocktails or fruity, summer Pimms for your guests to enjoy whilst chatting and mingling.
Canapés can be a a prelude to dinner or the main source of food for the event. We can advise on quantities of canapes and drinks and talk about timings and how best to make this element of the event work best for you. Our team will circulate your canapes and drinks throughout the allocated period, allowing you to relax and enjoy time with your guests.
Our Small Bowl food and Sliders are other firm favourites for parties where you'd prefer your guests to stand and mingle whilst food is circulated around them. You can choose whether to just give your guests a little taste or to have several bowls and sliders available. With these being a little more substantial than canapes they make for a great alternative to a sit down meal.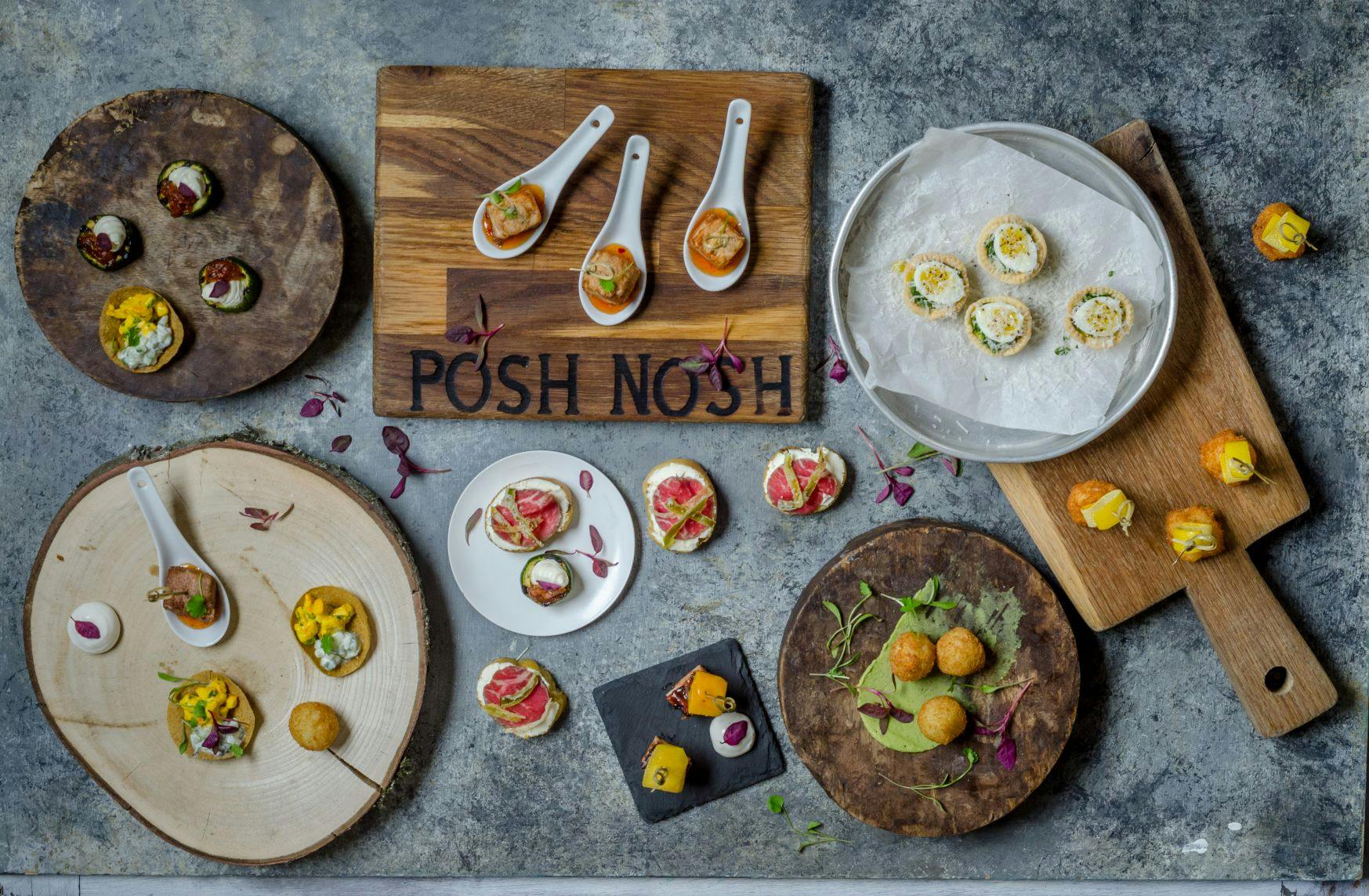 Private Dining...
We are pleased to offer private, intimate dining experiences in the comfort of your own home. During busy, peak summer periods we do have a 'numbers minimum' in place, so please speak with our events team about your numbers and our availability so we can discuss your requirements in more detail. Please note, for intimate dinner parties we cater for a minimum of a three course meal.
We have a lovely range of seasonal dishes and can build three, four, five, six and even seven course menus to suit your requirements. Our chefs are happy to design bespoke menus for your event and we can incorporate your favourite dishes and ingredients to make it perfect.
We can hire all crockery, cutlery, glassware and table linen if required, and we are happy to source any drinks you may need us to. Alternatively we can offer a 'drinks service' at an additional cost, whereby we serve the drinks that you provide throughout your event.