Feasts & Festivals
Informal dining at its best; from sizzling Posh BBQs, fabulous Rustic Table banquets and buffets to our authentic Street Food Stalls - these menus are great for the more relaxed and rustic wedding reception or event, ensuring plenty of choice for your guests.
The Feast...
When we chat to our clients one of the main comments we get is that they want to 'spoil' their guests with the food. The idea of a feast is for there to be an abundance of food - our Rustic Table is designed as a feast for the eyes and the tummy! We want to present food that is delicious, inspiring and indulgent. Whether this is our hand carved side of Salmon with homemade Vine Tomato Salsa, our fresh and seasonal 'Ottolenghi inspired' salads, or our mouth watering BBQ'd joints of meat - the idea and style of presentation is always an extravangaza... what makes it on to the menu is up to you!
Sweet Tooth...
It is not just about the main course, we can also offer mini sharing desserts or luxurious dessert stations - these can be paired with the Rustic Table or you can have formal, plated starters and main courses before finishing with an extravagant and overloaded 'dessert station' course. Choose from big bowls and platters or mini shots and slices. Mix chocolate, cream, fruit and citrus flavours for balance, or simply stick to what you love best!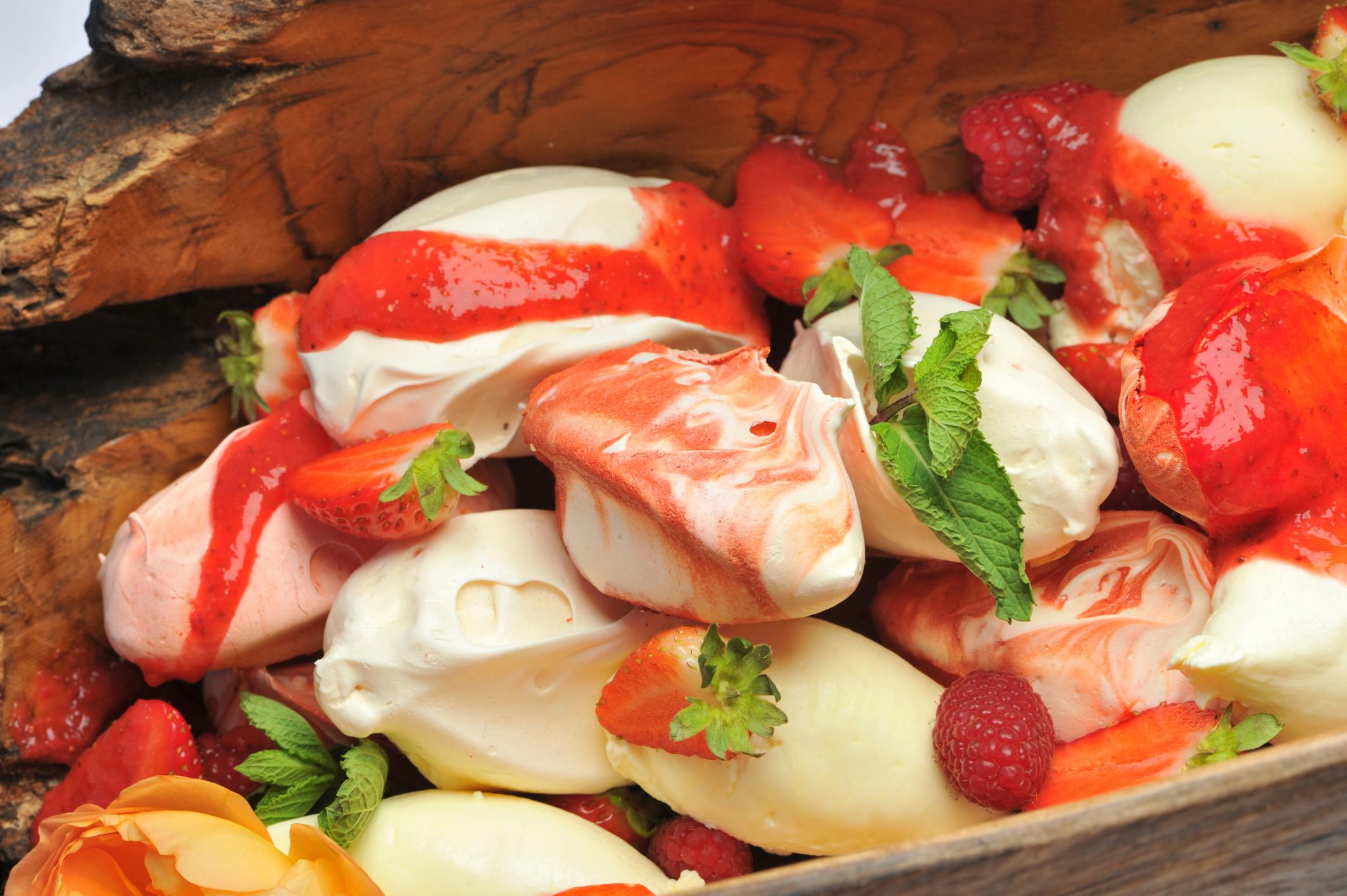 Festivals...
The Street Food revolution is here and we certainly aren't missing out! Our Street Food festival stalls are a perfect alternative to a traditional wedding breakfast for those having an ultra relaxed, festival themed wedding reception. They also work excellently as an evening food option. Lay out the picnic rugs, grab some wooden cutlery and dig in to specially designed Posh Dogs, Fun Buns, homemade Pies or sink your teeth into (and we have yet to meet anyone who can resist) hot, sugared Doughnuts!
Fancy something different to the above? We also offer Posh Paella, Mac'n'Cheese and Indian Curries... not to mention Cake Pops, Jelly Shots, Waffles and Ice Cream Cones!
We have recently renovated a beautiful old horse box and transformed it into a 'Street Food Stall' on wheels! We can bring this to your event and park it up outside to act as one of your main meal stalls, or use it as an exciting and different way to serve your evening food... if you feel this would work well for your day please enquire with your event coordinator about the horse box availability on your wedding date.