Our Wedding Catering Services
As Devon's premier wedding catering company, we have the experience and the talent to wow your guests with outstanding food and service…
Why choose Posh Nosh?
We are your personal wedding expert team. With over 25 years of catering experience, a full team of talented and well organised staff, we have your back.
Our service is very much a tailored experience, so we take the time to get to know you and what you want for your big day. The food at your wedding is incredibly important, but our services don't stop there if you don't want them to. We can and will help you plan your wedding from styling and decoration through to the running order, and on the day itself make absolutely sure that everything goes exactly to plan
Keep reading to find out what we can do for you…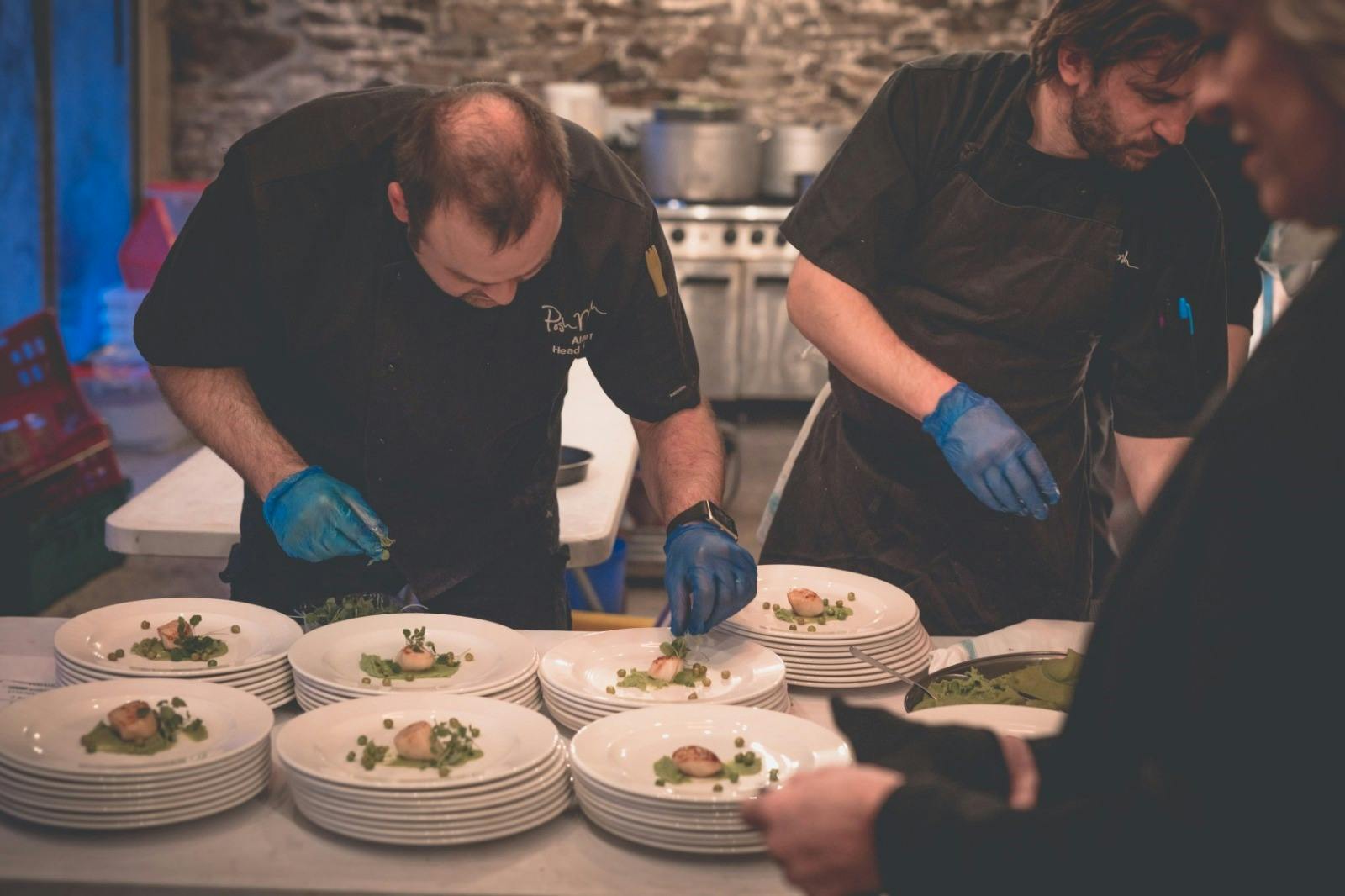 First of all, food & menus...
If you are struggling to choose or want to discuss any ideas that you have we are always happy to listen and advise. We have catered for many, many different styles of weddings and we are happy to tell you honestly what works and what doesn't work. We want your day to be the best it can be, and we will ensure our menus suit your needs.
We have a very wide range of menus for you to look through and choose from, but that doesn't mean we won't create something that's not in print! Quite the contrary, we relish the opportunity to flex our collective, creative muscles and make the most unique and personal menu that you deserve on your big day.
Different Diets?
If any of your guests need alternative menus or have special dietary requirements, it's not a problem. We can always cater for them specifically or design the perfect menu that's great for everyone. We can talk about these kind of requirements further down the line when you have al of your RSVPs back. We do not charge extra for special dietary menus.
The Photographer will be Hungry too!
It's no problem to cater for any other suppliers that will be present on the day, after all, if they're there all day, at some point their tummy will start rumbling. Just let us know when you have your RSVPs back whether you also require a meal for your suppliers.
Read Enough? Get the ball rolling…
Drinks...
We are happy for you to supply all of your own drinks – we charge a small 'drinks service' fee to serve them for you, simply to cover the cost of the additional staff we bring on the day to help with this. Alternatively we can offer a variety of suitable drinks packages - please ask your events coordinator for this information. We can assist with the hiring of drinks refrigeration if required. We are able to provide an evening free bar service (whereby you provide the drinks and guests do not pay for their drinks), including everything required such as a wooden bar front, an under-counter bar fridge, bar staff and glassware. If you would prefer to have a 'cash bar' service then we can recommend Event Bars SW or Western Event Hire.
Styling...
We offer classic white crockery, silver cutlery, teardrop glassware and white table linens for your event. Beyond tableware, it's very likely that you'll want to style and decorate your venue and we have wonderful relationships with the most experienced décor hire companies stylists that can assist you in the small details or large scale creations.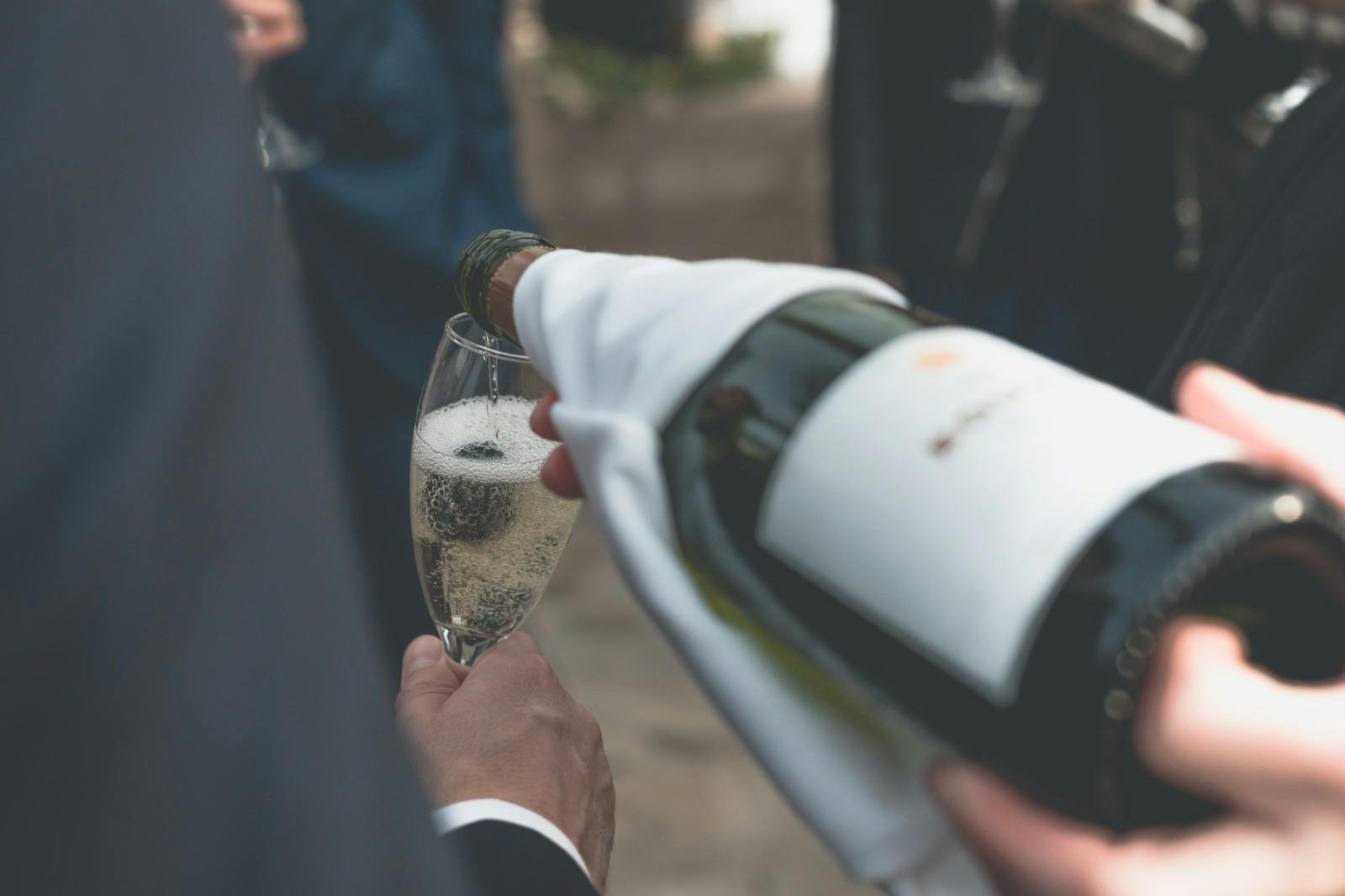 On the day coordination & timing...
We will liaise with your principle people on the day (Event Organizer, Venue Representative, Best Man, Bridesmaids and/or Parents etc.) to ensure the day runs smoothly. We have long-standing relationships with many venues and event planners; we are always delighted to work as a team with venues, suppliers and guests.
We can arrange to come and see you the day before your event to help lay the dining tables or even just for a final run through of times and important information.
Next Steps
Our team can't wait to hear from you and you're always welcome to drop us a line, send a quick message from the website, or go right ahead and tell us about your wedding and ask for a quote. If you're not quite ready to get in touch, head over to the 'food' section which shows just some of the menus and styles we've designed.
Good luck planning your wedding and whether we're there or not, we hope it's a fantastic day for you!