What better way to celebrate a birthday than to have a team of Chef's and Front of House staff come to your home and serve up a superb 3 course lunch in the comfort of your own home! This is exactly what we did on Saturday for a clients 80th birthday party...
We kicked off with a champagne drinks reception for the guests as they arrived followed closely by the team circulating with 4 different canapes. Keeping the lunch informal with canapes as a starter is great to keep guests mingling and creates a buzz that sets the tone for the entire party. A couple of our favourite Spring canapes that were served on Saturday:
Posh Nosh Gravadlax on Granary Croute, Lime Cream Cheese, Caviar and Dill
Quails Egg Tartlet with Pesto Hollandaise and Parmesan Shavings (see below)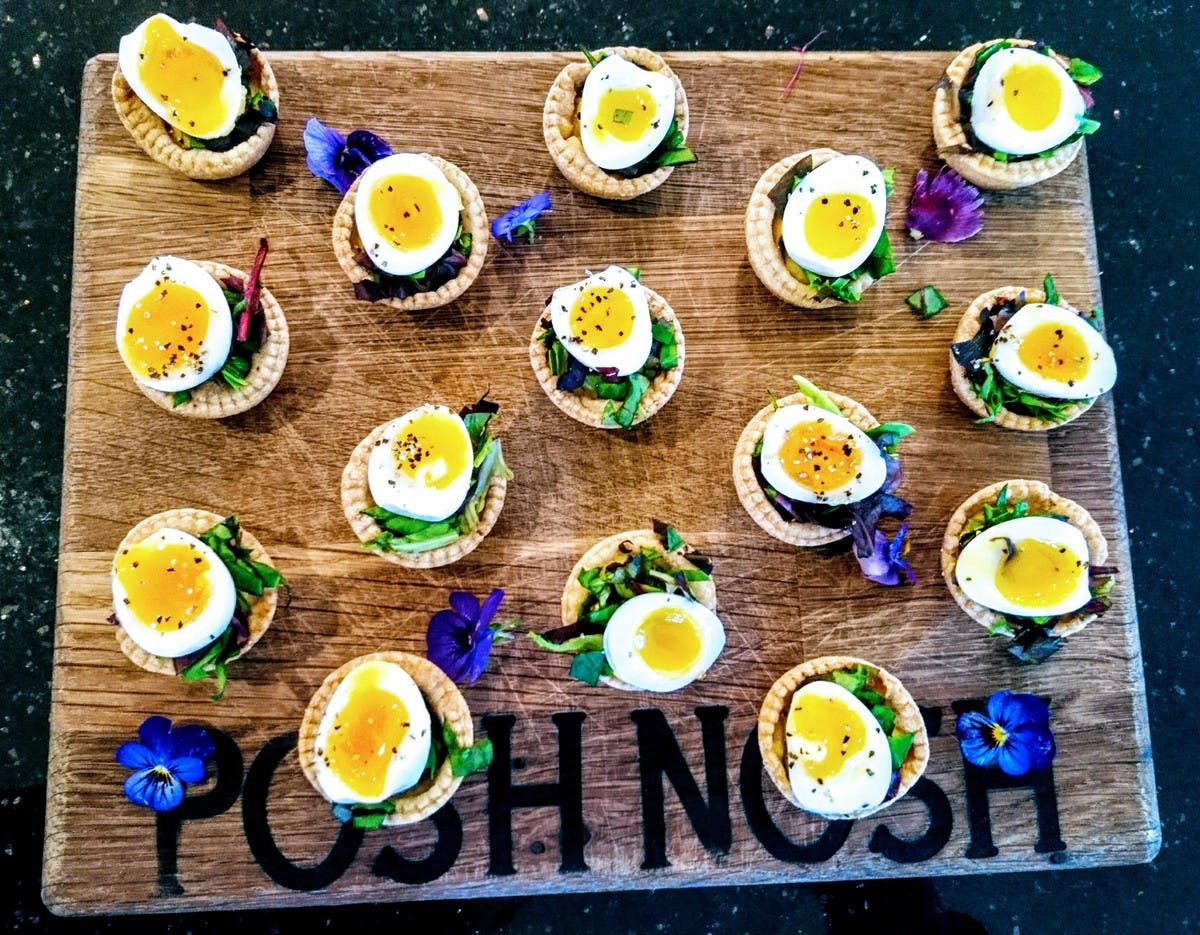 This was followed by the main event that we set up on a hessian covered table to create a rustic feel, allowing guest to help themselves to the buffet. For the main items, there was a meat dish, a fish dish and a vegetarian dish; these were accompanied by 4 different salads and homemade breads. Please see our Feasts & Festival menu for all our Rustic Table options.
A choice of 3 desserts were served on large sharing platters, followed by Tea & Coffee along with homemade macaroons to finish off the meal.
After serving the meal, the team then cleared down and packed up leaving the house as they found it, allowing the hosts to completely relax and enjoy the rest of the party without having to think about unloading the dishwasher, polishing glasses or taking out the bins.
Being such a small family run business, it really allows the team to make these smaller private events much more personable :)